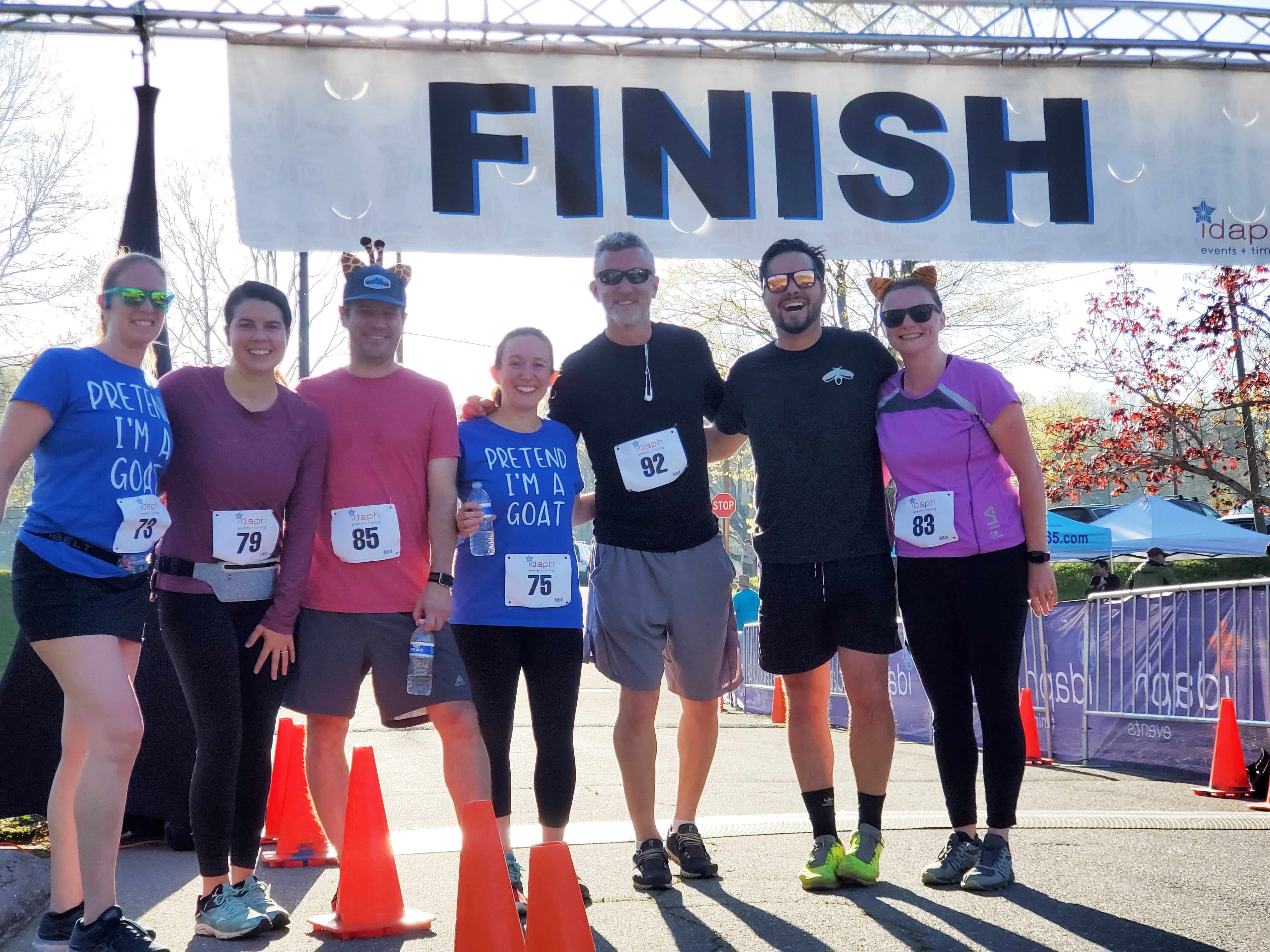 Well, April has flown by for our team! The biggest news we have this month is that we welcomed THREE new team members to Firefly Realty! Justin Grogan, Ashley Taylor and Andrea Blalock all started on the team this month, and they have hit the ground running. Stay tuned for profiles on each of our new agents in the coming months. And, our growth is continuing! Showing partner Erin Ryan will be transitioning to the role of full-time sales agent, so we are currently interviewing candidates to fill his shoes as showing partner.
Also related to team growth and development, a few team members have been working on education, teaching and other projects that will add to their personal growth as well as that of the team. Jordan Lockaby taught her first class at the Keller Williams Professionals market center, all about working with investors - something she is amazing at! We can't wait to see how Jordan continues to share her knowledge with others! Jessica and Justin have been working on developing a new training program for a future administrative position, which we hope to hire for before the end of this year. This will consist of training videos, worksheets and study skills guide, which will go hand-in-hand with our buyer and listing agent training programs. Jessica also recently completed a Real Estate Professional Assistant course offered through the National Association of Realtor. Sara Little has been taking the MAPS coaching program's The Perfect Real Estate Assistant class. While this program is designed for executive assistants to realtors, Sara is taking it to help refine the training and onboarding process for new team members and to create a office policies and procedures manual that will benefit the entire team. Katie recently returned from Keller Williams' regional Spring Masterminds in Nashville, and came away with current industry data, market trend predictions from some of the top knowledge at Keller Williams , and a feeling of reinforcement that our team is doing things as well as, if not better, than many of the top teams in our region.
Outside of meeting the goals to keep us as one of the top real estate teams in Asheville, seven of the Firefly team members recently completed the Running of the Goats 5K in support of the WNC Nature Center - where we'll be hosting our Client Appreciation Event this Saturday, April 30! Each week in our team meeting we discuss our business goals AND our personal goals and achievements, because balance is crucial to our success. Lots of our team members have health and fitness goals, and we do what we can to support one another in those areas just as much as in our professional goals - even if that means getting up at the crack of dawn on a Sunday to run a race together!
Looking ahead, here are the next few events that are on our calendar.
April 30: Client Appreciation Event at the WNC Nature Center - we're moving this event to the Spring for more enjoyable weather this year! Invitation with details to follow.
May 6: Mother's Day Giveaway - stay tuned for details soon!
May 12: Red Day - Keller Williams agents across the world participate in a day of giving back to their communities during this volunteer event.
May 14: Jog Sponsor for Canturbury Classical School's I Think I Can 5K
May 20: Zestful Sponsor for The Odyssey School Dynamic Together Auction Fundraiser
As always, we appreciate all of our clients and friends who continue to do business with us and refer your friends and family to us. If there's anyone you ever think of who we should speak to about real estate, give us a call at (828) 771-2339 or fill out this form.